Dealer Service Satisfaction Sees Increase in Latest JD Power Study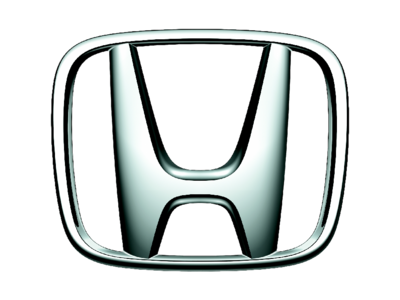 Dealer service satisfaction has seen a notable improvement in the latest JD Power and Associates/What Car? UK Vehicle Ownership Satisfaction Study.
Overall, vehicle ownership satisfaction in the UK has seen an increased from 2010 with improvement occurring across all aspects of the ownership experience.
Lexus ranked the highest for the 11th year in a row, scoring 845 on a 1,000 point scale. Following in the rankings are Honda (833) and Jaguar and Skoda, in a tie (825 each).
The study measures customer satisfaction with the vehicle and dealer service based on evaluation of 66 attributes grouped in four key measures. In order of importance, they are: vehicle appeal (37%), which includes performance, design, comfort and features; vehicle quality and reliability (24%); ownership costs (22%), which includes fuel consumption, insurance and costs of service/repair; and dealer service satisfaction (17%).
Brian Walters, senior director of European automotive operations at J.D. Power and Associates, said,
It is particularly encouraging that satisfaction with ownership costs has improved during a year that has witnessed record fuel costs, increased insurance premiums and greater competitive price pressure for dealerships. This indicates that carmakers have been able to protect their customers from direct internal cost pressures.
At the model level, Honda receives two awards for the Accord (upper medium car) and Jazz (small car). Also receiving awards are the BMW 5 Series (executive luxury car, in a tie); Citroen C3 Picasso (MPV); Lexus IS (compact executive car); Mercedes-Benz E-Class (executive luxury car, in a tie); Skoda Octavia (lower medium car); and Toyota Aygo (city car).
Overall satisfaction has improved in each vehicle segment, compared with 2010. In particular, the MPV segment improved more than any other segment in the product appeal and quality and reliability factors.
The study also finds that customer expectations for vehicle ownership satisfaction have been steadily rising during the past decade. In particular, owners have become more critical of design elements within their vehicles, are increasingly willing to shop around for service, are less tolerant of quality issues and are placing more importance on the overall appeal of their vehicles. According to Walters, this makes it critically important for brands to differentiate their products and service experiences in ways that meet and exceed customer expectations time after time.
Brian Walters, senior director of European automotive operations at J.D. Power and Associates, continues:
While the new-vehicle market in the UK is expected to contract further during the next several years, the number of models in the market is expected to increase. In 2008, buyers in the UK had approximately 250 models to choose from. This is expected to grow to more than 340 in 2015. As customer choice expands, so does switching behaviour in the market. Therefore, it is paramount for brands to provide a compelling case for the shrinking pool of customers to stay with their products and services in the future.
The 2011 UK Vehicle Ownership Satisfaction Study (VOSS) is based on the evaluations of more than 16,500 online interviews from UK car owners after an average of two years of ownership. The study was fielded in December 2010 and January 2011.