Council begin roadworks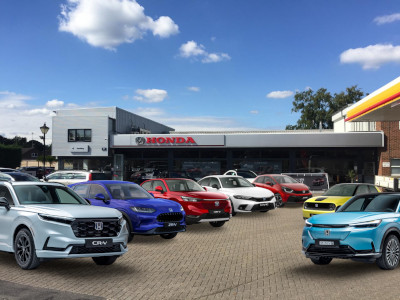 After 12 frustrating years for both ourselves and local community, the council have recognised the problem that was caused by erecting the bollards along the boundary with our site and are now working to correct the problem.
Whilst the council had always accepted our right to have vehicle deliveries, they had wrongly calculated that there would be sufficient space for both a vehicle transporter and the normal traffic. Although that is indeed the case for cars and motorcycles, there is insufficient space for vans and lorries, which then causes the delays that we all know so well.
Our Managing Director, Richard Roberts, said:
Trident Honda had been receiving vehicle deliveries at its Ottershaw dealership for 38 years, when the bollards were erected, and we are delighted that, in our 50th anniversary year, this problem is at last being resolved for the benefit of both ourselves, the Ottershaw village and the users of the A320 Guildford Road.
The work, which includes the removal of the bollards and the strengthening of the pavement, is expected to last three days. Trident Honda will be open as usual throughout this work.