Keep safe - check your tyres!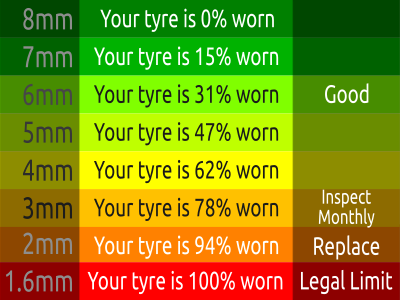 Keep your tyres in check to help you stay safe on motorways – that is the message today from the Institute of Advanced Motorists after a total of 3,852 tyre-related incidents were reported on England's motorways between April and the end of June 2013 – an average of 1,284 per month.
Many motorists will often put off tyre repairs to save on costs. But it is actually cheaper to replace worn or damaged tyres where necessary, rather than waiting to face a burst tyre and having to be towed off the motorway.
AM chief examiner Peter Rodger said:
Regular tyre checks are the best way to keep on top of maintenance and avoid those nasty surprises both to your vehicle and to your wallet.
Please Contact Us if you would like us to give your tyres a free health check.