Trident Weybridge Site Merger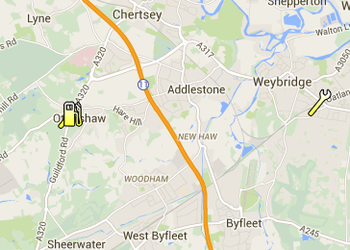 It has now been confirmed that our last normal day of trading at Weybridge will be Thursday 2 April, although our Sales Department will be open for reduced hours on Friday 3 and Saturday 4 April.
From 5 April the site will still be in use by a skeleton staff for a week or two, whilst our Ottershaw workshop redevelopment is completed, but all customer enquiries should be directed to our Ottershaw branch from that time.
Weybridge customers should have received a letter a week or so back, but we are sorry to say that Service-only customers were inadvertently missed off. Further letters have now been sent and will be arriving with customers over the following week.