Redevelopment of Trident Weybridge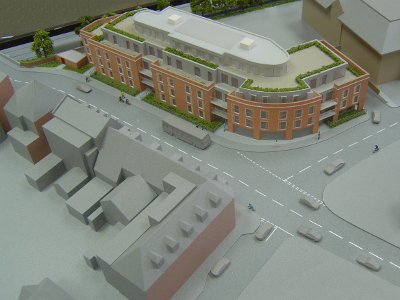 Queensmead Weybridge Ltd, a joint venture partnership between Cleanslate and Trident Honda, are pleased to announce that demolition of the former Honda Garage on Queens Road in Weybridge has commenced, to make way for a brand new landmark building; comprising high quality retail outlets and a range of luxury apartments. Demolition works will be completed within four weeks and the new building is expected to be completed within two years.
Mark Fitzpatrick, Managing Director of Cleanslate comments:
We are delighted to have started works on this extremely exciting development. Once complete, it will not only be a wonderful place to live for the lucky few, but also enhance the already excellent retail offerings enjoyed by the wider residents and patrons of Weybridge. We had a high level of engagement with numerous residents and stakeholders throughout the planning process and Cleanslate are proud to be offering a building that will enrich the fabric of this popular Surrey town.
In relation to the construction programme, Mark Fitzpatrick continues:
We are extremely experienced developers and recognise the importance of minimising disruption in the local community throughout the build programme. To this end, we are agreeing a detailed construction traffic management plan with Elmbridge Borough Council.
Ben Babington, Head of New Homes Sales at selling agents Jackson-Stops & Staff comments:
Cleanslate have a fantastic reputation for creating exceptional new homes and we anticipate very strong demand for the apartments. There will be a fantastic range of 1, 2 & 3 bedroom properties for sale, all with a terrace or balcony and allocated underground parking. Prospective purchasers are advised to contact our sales team in Weybridge to register their interest in anticipation of the launch next year.
Jackson-Stops & Staff Weybridge: 01932 821160.