Trident Honda wins deal to supply three Civic Tourers to BSRIA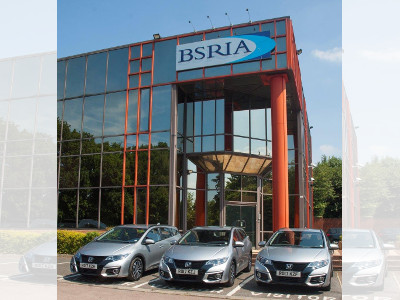 Following last year's announcement that Trident Honda had been accepted into Honda's Platinum business programme, Trident Honda has now completed the sale of three Civic Tourers to local company BSRIA.
Trident Honda's dealer principal and commercial director, Steve Henderson, said:
For businesses that prefer to hire vehicles rather than own them outright, then Honda Contract Hire rentals offer the ideal solution. We were delighted to be able to supply a local company BSRIA with three new Civic Tourers and to receive such positive feedback from them.
BSRIA, based in Bracknell, Berkshire, were delighted to have selected the Honda Civic Tourers for its new fleet of pool cars for 2017. Indeed: they are economical, reliable and excellent at carrying a capacity load - crucial for BSRIA's daily work in the world of the built environment.
A fleet with high fuel economy - to help drive costs down, and low emissions - to help contribute to a greener environment, are topics close to BSRIA's heart. Safety, security and durability are crucial too!
Who are BSRIA?
BSRIA is a test, instruments, research and consultancy organisation in construction and building services, providing specialist support services for design, construction, facilities management, product testing and market intelligence. As a non-profit distributing member-based association, we also publish best practice guides, hold an extensive library and run training and events: