Jamie Oliver Deli by Shell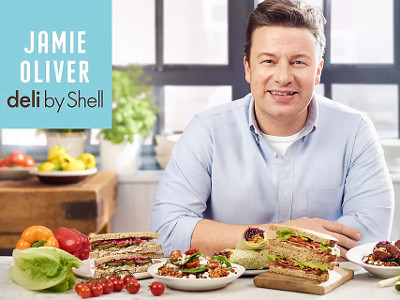 Together with Jamie Oliver Shell has created a fantastic new selection of products. They've gone the extra mile to give you a bigger, better choice1 - with more than 80 new products available at Trident Ottershaw from 31st January 2019.
A new direction for food on the go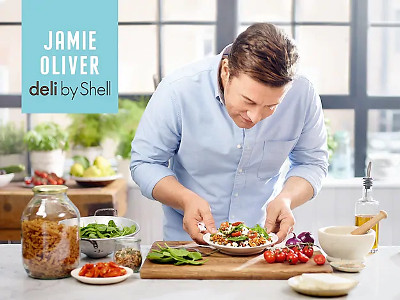 Introducing the new Jamie Oliver deli by Shell - helping busy people eat well on the go. Our tasty sarnies, deli selection and salads are made with great ingredients, honestly sourced and put together with love and care.
Now you can find great food on the road, wherever you're heading.
Add a little joy to your journey, with a delicious bite to eat from Jamie Oliver deli by Shell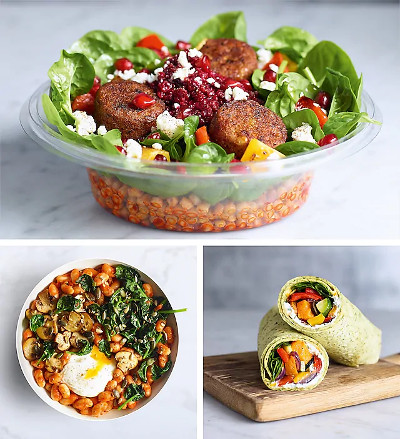 We're proud of the food in our new range, and the work we've done to really take it up a gear. It's all about big flavours, fresh ideas and clever twists.
From A to BLT, it's all good.
We've taken the ingredients and flavour in every product to another level.
We've added half a portion of veg to loads of sandwiches, and dialled up the bread using oatmeal and wholegrain.
Plus, you'll see detailed nutritional info on packaging, with easy-to-read traffic light labelling, so you know exactly what's in each product.
Around 60% of the range are green or amber on the traffic light system.
There's lots of fruit and veg across the range.
So go on, take your pick and tuck in!
Jamie explains his vision for deli by Shell
---
All products are subject to availability. Bigger, better choice, nutritional details – when compared to previous deli2go range or other previous food offering. ↩