Bracknell Honda closure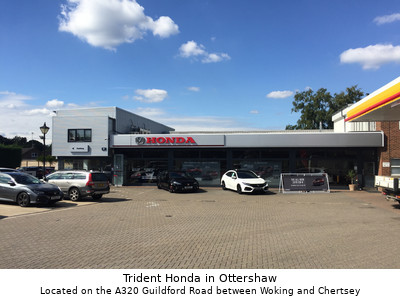 We were very sorry to learn that Bracknell Honda had closed its doors on 30th August 2019.
We have received a number of phone calls from concerned Bracknell Honda customers, worried about the future servicing of their Honda, and are pleased to provide the following information:
Why did you not warn me?
Very simply - because we did not know!
There is a common misconception by some that dealerships are owned by the franchise (for example Honda). In fact each dealership is typically an independent business. Trident Garages Ltd, trading as Trident Honda, is a limited company, and is not associated in any way to Bracknell Honda.
Which dealership is my nearest?
Trident Honda would be delighted to look after you, but you are of course free to choose whichever Honda dealership is most convenient to you. Please use the following search facility:
Dealer Search
Depending on your location Trident Honda may be able to offer a collection and delivery service to your home or place of work.
Contact our Service team
Is my warranty or service plan still valid?
If your car is still within its Honda warranty period, or you have purchased a Honda Extended Warranty, then these are valid at all Honda dealerships. If you have purchased a Honda Service Plan, then this will also be valid at all Honda dealerships. If you are unsure whether you have a Honda Service Plan or Honda Extended Warranty, then you can look this up by using the following search facility:
Service Plan Lookup
Why Trident Honda?
We believe that Trident Honda is a very special business indeed. Established in 1963 by Michael Roberts, Trident Honda is today managed by his sons - Richard is our Managing Director, Christopher is our Finance and IT director and James is our Director of Used Car Operations.
But Trident Honda is much more than just a family business, with the rare ISO9001:2015 quality recognition - Trident Honda wears a British Kitemark for its quality of service. Trident Honda also benefits enormously from an astonishingly low staff turnover - this means that you will always recognise our team and very likely be recognised in return.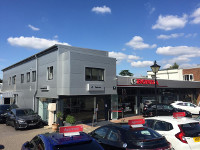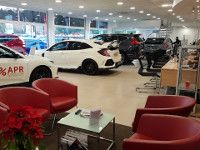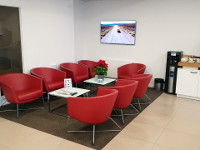 Why Choose Trident Honda
Customer Reviews
Where is Trident Honda?
Trident Honda is located on the A320 Guildford Road, between Woking and Chertsey, just a quarter of a mile from the M25 Junction 11. Please visit the following link for a map and directions to Trident Honda:
How to find us