Honda meets its Electric Vision target and announces three new electrified models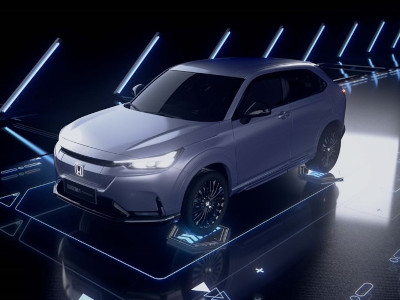 The recent unveiling of Honda's all-new Civic e:HEV represents the culmination of its commitment to electrify its range by the end of 2022. The Civic is the latest model to be offered with e:HEV (hybrid electric vehicle) technology and joins Honda's other electrified models: Jazz, Jazz Crosstar, CR-V, HR-V and Honda e.
Honda has now confirmed a further expansion of its electrified line-up in 2023, with three new electrified models:
New electrified models for 2023
Honda will be launching its second electric vehicle (EV), a new compact SUV currently known as the e:Ny1 (see photos). The e:Ny1 will be at the centre of Honda's future range, and provide a great option for families looking for their first EV.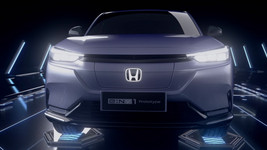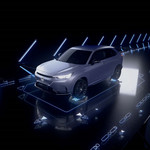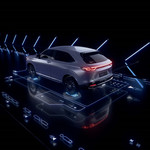 The e:Ny1 will be joined by a new mid-sized full-hybrid Honda SUV, as well as by the replacement CR-V. The new CR-V e:HEV promises to be a truly exceptional vehicle, being both 'full-hybrid' and benefiting from the latest 'plug-in' technology.
Innovation in energy management
Honda is continuing its focus on its Energy Management business. Its ambition is to create a sustainable society with zero environmental impact by connecting electrified mobility products and energy services.
In Switzerland, Honda is part of the 'V2X Suisse' consortium, which is using 50 Honda e models in a pioneering trial which uses the Honda e's bi-directional charging function to feed energy back to the national grid when the vehicles are not in use.
Other projects include Honda's new e:PROGRESS smart charging service. Already successfully launched into the UK market, e:PROGRESS allows EV owners to reduce the cost of running an EV whilst maximising the amount of energy derived from renewable sources.
Honda's electrification journey gains momentum
Honda is moving ahead with its commitment to carbon neutrality across all Honda products and corporate activities by 2050. The company will heavily invest in a range of zero emission technologies including solid-state batteries, swappable battery systems, carbon neutral fuels and hydrogen cells.
A core part of this strategy is an increase in the proportion of EV and fuel cell vehicles (FCV) to 40% by 2030, and to 80% by 2035. The company will also end the sale of internal combustion engine (ICE) automobiles globally by 2040.