Honda wins at the What Car? 2023 Car of the Year awards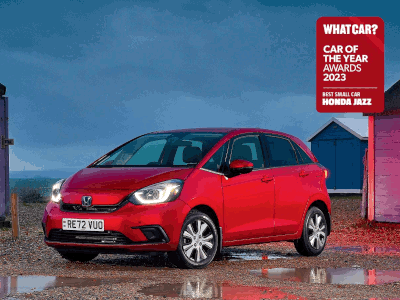 Both the Honda Civic and Honda Jazz continue to prove its credentials in one of the most sought-after accolades in the automotive industry, winning the title of 'Small Car of the Year' for Jazz and 'Family Car of the Year' for Civic at the 2023 What Car? Awards. Honda was very close to securing a hat trick as the all-new Civic Type R was also shortlisted for 'Hot Hatch of the Year' Award.
To be eligible for a What Car? Award, a car has to have been tested back-to-back with its rivals, both on UK roads and at What Car?'s dedicated test track.
Honda Jazz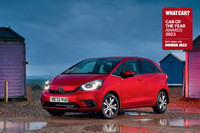 Beating off competition from some big names, the Honda Jazz is a small car that's big on features, including anti-fatigue seats, a large carrying capacity of up to 1205 litres with 'magic seats', and an infotainment system with seamless smartphone integration via both Apple CarPlay and Android Auto.
Steve Huntingford, Editor at What Car? Commented: "The Jazz's mini-MPV shape gives it one of the most spacious interiors of any small car, while incredibly flexible rear seating only adds to its practicality. The driving position is another strength, thanks to an elevated seat and slim windscreen pillars. And the car's hybrid tech combines impressive real-world fuel economy with peppy performance."
Honda Civic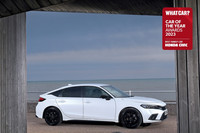 The 11th generation Civic which Honda launched last year is a family favourite, with its full hybrid performance and dynamic drive. Steve Huntingford, Editor at What Car? added: "The Civic has the measure of all its family car rivals, not least due to its low running costs, effortless performance and smart interior. That interior is one of the most spacious in the class, too, and features some of the most user-friendly controls. And the Civic is great to drive, because its steering is precise, and the suspension manages to blend tight body control with a settled ride."
Rebecca Adamson, Head of Automobile at Honda UK, commented: "To begin 2023 with two award wins is a great achievement for Honda, and being recognised at the 2023 What Car? Awards is a fantastic badge of honour. Both models are key to our brand, with the Honda Jazz being our top-selling model and the Civic now in its 11th generation -I very much look forward to seeing the success continue."