Trident Honda celebrates its 60th anniversary
Trident Garages Ltd (Trident Honda), one of the most established car dealerships in the UK, is celebrating its 60th anniversary of serving the local community with quality cars and outstanding service.
Founded on 14th June 1963 by Michael Roberts, Trident Garages opened its doors for the first time at 7am on 1st July 1963. Over the past six decades, the Company has become renowned within the UK retail motor industry, for its commitment to outstanding customer satisfaction, as well as its ability to adapt to changing market conditions.
"We are thrilled to be celebrating our 60th anniversary," said Richard Roberts, Managing Director of Trident Honda. "We owe our success to our loyal customers, dedicated employees, and the continued support of our partners within the industry. Our commitment to providing outstanding customer service and quality products, remains as strong today as it was 60 years ago, and we look forward to serving our customers for many years to come."
Trident Garages has always seen itself as a part of the local community and has supported many local schools and charities over the years. Trident is a long-standing supporter of the Woking & Sam Beare Hospice, becoming a Gold Sponsor in 2016. Trident supports several charitable annual events in support of the Hospice and other local charities, including the Woking Swimathon, the Dragon Boat Race, the Midnight Walk, the Woodland Walk, the Lions Martian Run and the Downslink Challenge.
About Trident Garages Ltd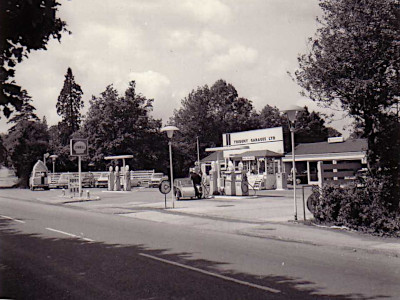 Trident Garages Ltd was founded on 14th June 1963 by Michael Roberts, his brother-in-law John Peirson-Smith and his father-in-law Ian Maybury. Trident opened its doors for the first time at 7am on 1st July 1963.
Initially a Triumph and Rootes car dealer, with a Shell filling station, Trident was appointed the Rover franchise in 1967 and the Austin Morris franchise in 1978, before becoming an Austin Rover main dealer in 1988 and an MG dealer in 1995.
In 1996 our current managing director, Richard Roberts, was appointed, and, following the demise of MG Rover, Trident joined the Honda franchise on 1st August 2005.