Honda models available on Motability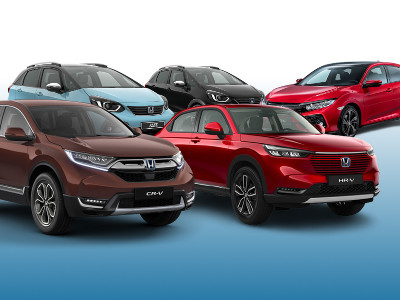 Choose from a range of models available on Honda Motability
Choose from a range of models, including Jazz Hybrid, HR-V Hybrid and Honda e available on our Motability Scheme: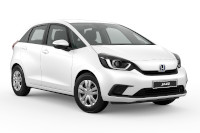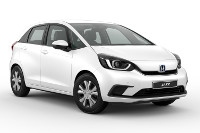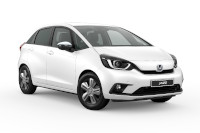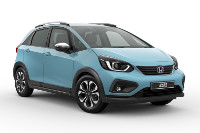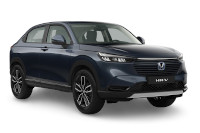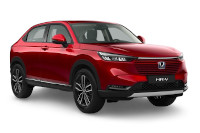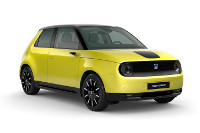 Our Motability team may be reached on 01932 874411, or Contact Us.
Offer ends 30 June 2022. Terms and Conditions apply. For more information please call 01932 874411, or Contact Us today.
Terms & Conditions
Fuel economy figures (Worldwide Harmonised Light Vehicle Test Procedure (WLTP)) for the Honda petrol and Hybrid range mpg (l/100km): Low 29.7mpg (9.5L/100km) to 78.5mpg (3.6L/100km), Medium 37.2mpg (7.6L/100km) to 72.4mpg (3.9L/100km), High 40.4mpg (7.0L/100km) to 72.4mpg (3.9L/100km), Extra High 33.2mpg (8.5L/100km) to 47.9mpg (5.9L/100km), Combined 35.3mpg (8.0L/100km) to 61.4mpg (4.6L/100km). New European Driving Cycle (NEDC) equivalent Combined CO2 emissions: 151g/km to 104g/km. The fuel consumption you achieve under real life driving conditions and CO2 produced will depend upon a number of factors including the accessories fitted after registration, variations in driving styles, weather conditions and vehicle load. Figures stated are based on a standardised test cycle and may not reflect real world driving, therefore they should be used for comparison purposes only. Customers should only compare vehicles tested to the same technical procedures.
Terms and Conditions: Scheme vehicles are leased to customers by Motability Operations Limited (Registered Company No.1373876), City Gate House, 22 Southward Bridge Road, London, SE1 9HB. To qualify you must be in receipt of the Higher Rate Mobility Component of Disability Living Allowance (DLA), the Enhanced Rate Mobility Component of Personal Independence Payment (PIP), The War Pensions Mobility Supplement (WPMS) or the Armed Forces Independence Payment (AFIP) and applications must be made with participating dealers between 01 April and 30 June 2022. Prices are correct at time of print. Models listed are subject to availability and may be removed during this period.
Finance is only available to persons aged 18 or over, subject to status. Indemnities may be required in certain circumstances. All figures are correct at time of publication but may be subject to change. Trident Garages Ltd is authorised and regulated by the Financial Conduct Authority (Ref No 309382) for consumer credit purposes. We are a broker for finance and not a lender. Please be aware that lenders may pay us a commission for introducing you to them. This commission can be based on the amount you borrow on the vehicle you purchase. Different lenders may pay different commissions for such introductions. Any commission amounts lenders pay will not affect the amount that you pay under your finance agreement, all of which are set by the lender. Credit provided by Honda Finance Europe Plc. Cain Road, Bracknell, Berkshire RG12 1HL. Honda Finance Europe plc is authorised and regulated by the Financial Conduct Authority, Financial Services Register number 312541.