Parts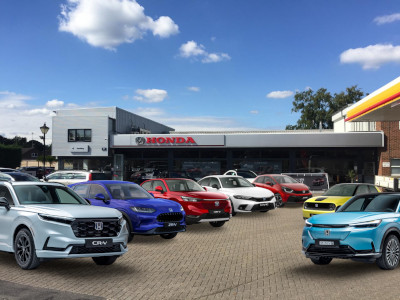 Our Parts team offers an expert knowledge of Honda parts, coupled with a friendly professional service. Trident Honda holds an extensive stock of Honda parts and, with factory-linked systems, most parts are available either immediately or within 48-hours, and free local delivery (for orders below £50 a nominal charge shall apply). Call our Parts team now on 01932 877209 or Contact Us on-line.
Why Trident Honda Parts?
Experience
Trident Honda has an incredibly low turnover of staff, with the result that our Parts team are hugely experienced, both on Honda and MG Rover.
Genuine Honda parts
All genuine parts fitted by Trident Honda come with a 12 months unlimited mileage, full replacement guarantee.
Genuine MG Rover parts
We are still able to source genuine MG Rover parts.
Exhausts
All genuine Honda replacement exhausts now come with a 2 year parts and labour guarantee (excludes downpipe and catalytic converter).
Brakes
All Honda brake pads come complete with the necessary shims and bolts which should be replaced when replacing brake pads.
Tyres
We can supply replacement tyres at prices that many quick fit operators can't match. The legal minimum tread depth is 1.6 mm - are yours within the legal limits? Get them checked.
For more details please visit our Tyres page.
Vehicle Accessories
We have a full range of body styling and security options for your car, from alarms and immobilisers to roof and bike racks. Call for a full price list.
Gifts and Fashion Accessories
We've a range of gifts and accessories available from Honda. Many of these items make an ideal alternative to normal presents or gifts.
The friendly parts staff at Trident Honda have many years of motor trade experience to call upon. Big or small, we'll handle your enquiry with the same care and attention. If we haven't got a part in stock, we'll get it - fast.
Parts Availability
Normally orders taken before midday will be at our dealership the next working day. Orders before 4pm will also be delivered to us the next day if stocked in the UK.
Deliveries
Our parts delivery vans deliver free to the local area, for orders below £50 a nominal charge shall apply.
Terms & Conditions
Please read our Terms and Conditions.