Ginsters Supply Trident Ottershaw Forecourt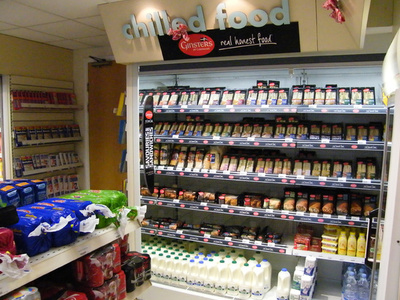 From today, Ginsters is now supplying our Ottershaw Forecourt with Ginsters sandwiches and chilled food. This morning the Ginsters staff worked hard to ensure that the chiller looked the best it could, and already a number of customers have responded favourably. Trident Honda has long been supplied by Ginsters, but today saw the Ginsters appointed as our sandwich supplier.
Our Forecourt Manager, Mary Spicer, says:
We had noticed a decline in the variety and quality of our existing sandwiches and it was definitely time for a change. Ginsters is providing us with much greater variety and improved presentation, and having sampled the sandwiches, the quality seems excellent. We will also for the first time be receiving a delivery of sandwiches on Sunday, thereby their freshness for our Sunday customers.