Honda's HR-V e:HEV outperforms rival powertrains in real-world testing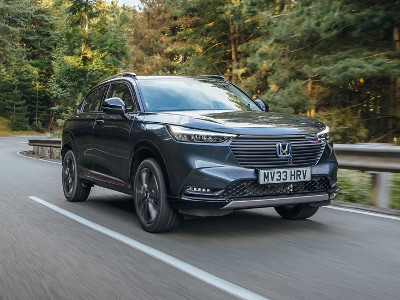 Honda's e:HEV hybrid system has proven to be more efficient and usable than other hybrid powertrains, according to Honda's latest real-world testing1. The e:HEV system, part of Honda's Electric Vision, is found on board the HR-V, CR-V, Jazz, and forthcoming all-new Civic models as standard.
Over a prescribed 116km route, which took in a variety of traffic densities and road types, the e:HEV offered the best elements of other hybrid system types, but with higher levels of real-world efficiency. With no need to plug-in and charge, the HR-V is suitable for every driving situation, combining the responsive performance of an electric vehicle with the usability of conventionally powered cars, without the range anxiety associated with monitoring battery charge levels.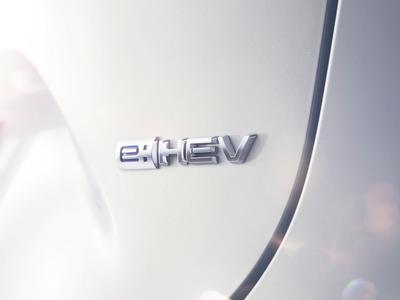 Honda e:HEV vs Mild Hybrid
The Honda e:HEV system significantly outperformed a competitor vehicle fitted with 48V 'mild' hybrid system; something increasingly found in many new vehicles today. A 'mild hybrid' uses a 48V battery and an integrated starter generator that allows the engine to switch off when coasting or braking. What sets the e:HEV system apart is how its three drive modes interchange seamlessly to ensure optimum performance in all driving scenarios - something that mild hybrid systems cannot do. The intelligent Electronic Control Unit constantly and automatically cycles between Electric Drive, Hybrid Drive and Engine Drive, depending on which is the most fuel-efficient drive mode in the specific driving situation.
Whilst the all-new HR-V carried a weight disadvantage over its mild hybrid rival of around 120kg due to the inclusion of a full hybrid system, the advanced powertrain of the HR-V ensured that it delivered an average consumption of 10mpg better than its rival. In urban environments, this margin extended out to 128.15mpg better than the 48V powered competitor, underlining the true flexibility of the e:HEV system.
Honda e:HEV vs Plug-in Hybrid
During testing, the e:HEV system was found also to deliver efficiency comparable with a rival manufacturer's PHEV (Plug-in Hybrid Electric Vehicle). While owners of plug-in hybrids are required to keep their vehicle's battery topped up to achieve maximum efficiency, Honda's self-charging e:HEV system operates at its most efficient level at all times, without any charging from a wall socket required. Despite utilizing the rival's latest iteration of PHEV powertrain1, the plug-in competitor delivered similar total elapsed time in EV drive mode in urban environments to the HR-V showing no real benefit to the more complex plug-in system. In extra-urban environments, where the majority of vehicles operate, the HR-V actually surpassed the PHEV for total time spent in EV mode by 3%.
e:HEV… a seamless driving experience
The e:HEV system provides users with a seamless driving experience. The ultra-smooth transitions between drive modes ensure an uninterrupted, smooth and relaxing drive also capable of providing powerful acceleration and, as proven, exceptional real-world efficiency.
---
Please note, the PHEV competitor vehicle was tested in 'Charge Sustain' (CS) mode with a partially discharged battery state of charge. All real-world testing conducted during this process was conducted by Honda Motor Europe. Figures achieved during this test may vary depending on individual driving style and may impact EV drive mode range and overall efficiency. ↩