Trident Honda Service weekday opening from 7.30am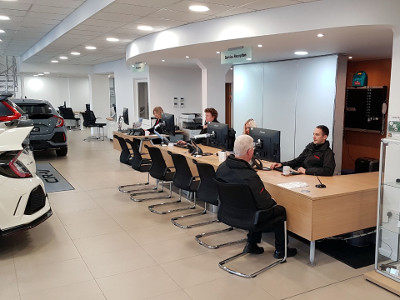 Trident Honda Service are delighted to announce that we are now opening half an hour earlier on weekday mornings. This means that we are now open from 7.30am, previously 8am.
Our service team have been experimenting with this change for some months now, and it has been so appreciated by customers that we have now decided to make it permanent.
Trident Honda Managing Director, Richard Roberts, explains:
At Trident Honda, we aim to delight our customers, by providing outstanding customer service. By opening half an hour earlier in the mornings, customers can now drop off their cars on the way to work, with the minimum disruption to their working day. This change would not have been possible without the exceptional commitment of our service team. Thank you Service!
Remember, you can still drop off or pick-up your car 24-hours a day by arrangement, via our forecourt shop, with our secure on-line payment facility.