Trident Honda seeks apprentice car service technician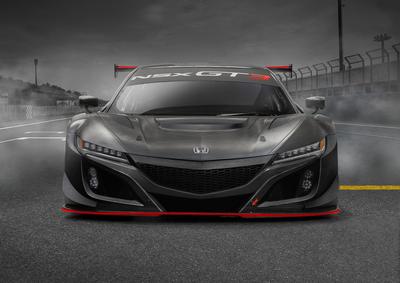 If cars are your passion, then Trident Honda is seeking an apprentice car service technician to join our 3 year Honda Apprenticeship programme:
A Honda Car Apprenticeship offers an outstanding opportunity to receive first class training, working on the latest range of cars, renowned for sophisticated engineering, cutting-edge technology, outstanding reliability and advanced safety.
Training will be provided at the Honda Institute in Bracknell, through 17 week-long blocks of training. After each training block, you will return to Trident Honda, where you will put your new knowledge and skills into practice, with one-to-one support and training from your work place mentor.
The Honda Apprenticeship Programme is considered to be one of the industry's most advanced apprenticeship schemes, the successful completion of which will lead you to achieving nationally recognised industry qualifications:
Apprenticeship Standard in Motor Vehicle Service and Maintenance Technician - Light Vehicle
Honda Maintenance Technician certification
Level 2 Award in Routine Maintenance Activities on Electrically Propelled Vehicles
Level 3 Award in Electrically Propelled Vehicle Repair and Replacement
Level 3 Award in Refrigerant Handling in Mobile Air Conditioning Systems
Functional Skills Maths Level 2
Functional Skills English Level 2
The Honda Challenge Personal Development Programme
Emergency First Aid for Appointed Persons
All we ask is that you are committed to the Apprenticeship Programme for 3 years and have the passion and ambition to grow into a highly skilled Car Service Technician.
Candidates should ideally live within 10 miles of our dealership.
To learn more, please visit:
If this sounds like you, please contact Chris Monk, Aftersales Manager, on 01932 877203 for further information and to submit your application. Alternatively, please contact us by one of the methods below: