Contact Us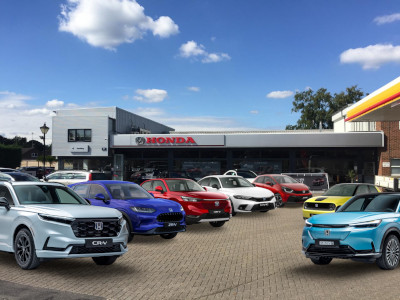 By Web
To contact us, please complete and submit the form on the right hand side of this page.
By Email
For our Sales department please email sales followed by @tridenthonda.co.uk
For our Service and Parts departments please email aftersales followed by @tridenthonda.co.uk
For our Reception team please email reception followed by @tridenthonda.co.uk
By Phone
Please call our main switchboard on 01932 874411.
Our Shell filling station (on the same side of the road as the Honda dealership) may be reached 24 hours on 01932 877215. At busy times, and particularly when we have only one sales assistant on duty, it may take a while to get an answer on this number.
Please note that our forecourt sales assistants are not able to deal with dealership enquiries.
By Post
Please write to our Ottershaw dealership, which is also our registered office, at:
Trident Honda
Guildford Road
Ottershaw
CHERTSEY
KT16 0NZ

Please visit our How to Find Us page for more information.
Alternative Dispute Resolution
If you are dissatisfied with any aspect of our service, then please contact our Dealer Principal and Managing Director - Richard Roberts on 01932 874411. If you remain dissatisfied then the next step is to contact the National Conciliation Service (NCS) on 01788 538317.