Trident Honda announces temporary dealership closure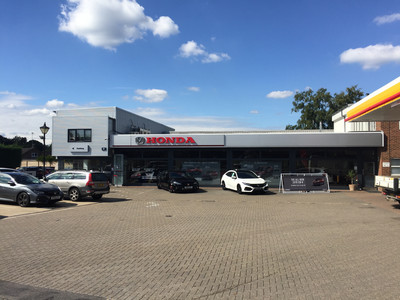 We are sad to announce that we have decided to temporarily close our Ottershaw dealership from close of business today, Friday 27th March, until the end of the current government COVID-19 Coronavirus lock-down.
Our Shell filling station remains open, but on the reduced hours of 6AM to 9PM.
Why are we closing?
The government has specified that garages are an essential business, but that car showrooms are not, which has proved difficult given our combined showroom and servicing operation.
Some customers have been understandably reluctant to leave their homes, but collection and deliveries have proved inadvisable, given the confined space of a car and the majority of our drivers have decided to self-isolate owing to their age.
Thankfully some customers have been willing to bring their cars to the dealership, but with many of their bookings not being immediately essential, we have felt increasingly uncomfortable with the risks posed for both our customers and staff.
Once the government announced its six month extension to MOTs expiring after 30th March, there seemed little justification for our remaining open.
When will we be re-opening
At the current time we intend re-opening when the government lifts its restrictions, but we will continue to monitor the position and will make any appropriate announcements on our website and social media.
When we re-open we will start by calling all those customers for whom we have cancelled bookings. If you have an urgent requirement, please do contact us or leave a voicemail message.
But what if…
If you need help with your car during our closure, please refer to our Out of Hours support page, which we will be updating with useful information:
If you suffer a breakdown in your car, please use your usual roadside assistance service, usually the AA for Honda customers.
We will be monitoring our voicemail messages during our closure, and will try and help wherever possible. Please call our main switchboard number 01932 874411 and leave a message, with your name, vehicle registration number, and the nature of your enquiry.
Thank you
We would like to thank all our customers and staff for their amazing support over the past few weeks, and wish you the best of health over the coming weeks.
Kind regards,
Richard Roberts
Managing Director