Trident Honda COVID-19 Coronavirus Update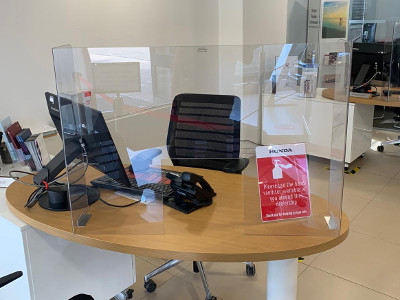 Trident Honda has enjoyed a remarkable bounce-back since the COVID-19 lockdown, with more cars sold last week than in the same period last year - no doubt helped by the launch of the fabulous 2021 Honda Jazz and Jazz Crosstar, and the arrival of the simply stunning Honda e. It is a similar picture in our Service Department, with sales running at around 98% of our 2019 average.
We are ready for your call or visit
As a result of this amazing return to form, Trident Honda has now brought back all available customer-facing dealership staff, and has opened up its telephones fully for the first time since the lockdown.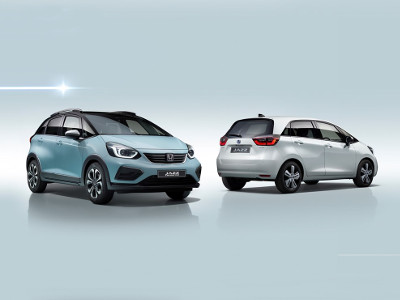 The support of our customers during the pandemic has been absolutely amazing, not only coping with a limited telephone service and slower responses than we would like, but rewarding us with amazing reviews on social media - thank you, we hugely appreciate your loyalty and custom.
We are now fully open throughout our business, although our opening hours have changed slightly - notably we are only opening on Sundays by appointment.
We continue to review ways to keep you safe and improve your experience during the pandemic. For example, we recently installed paper towels in the customer toilets, as they have been proven to be more effective at removing virus from hands than hand dryers, and this week we installed a sneeze screen in our Finance Manager's office, to enable more private conversations when appropriate.
Next week will see the return of our showroom receptionists, who will further improve our telephone answering, and will bring back our much-missed showroom coffee. To discover what else to expect when you arrive at Trident Honda, please visit our Keeping you safe during the COVID-19 pandemic page.
Summer Savings from Honda
This month has seen the introduction of the Honda Summer Event with up to £1,000 Summer Savings, for example buy the Honda HR-V from just £169pm*, or the Honda CR-V Hybrid from just £249pm* - both huge reductions on last month.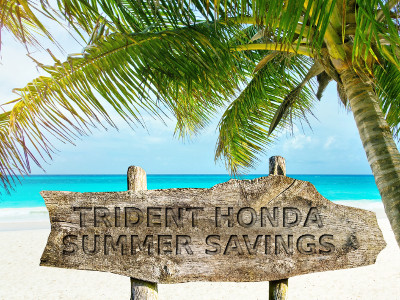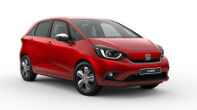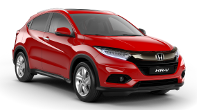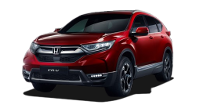 * 5.9% APR Representative - please see individual offers for more details.
Trident Honda is authorised and regulated by the Financial Conduct Authority (FCA 309382) to act as a Credit Broker and not a lender. Credit provided by Honda Finance Europe PLC, trading as Honda Financial Services, authorised and regulated by the FCA (312541).
Shell filling station and Trident Shop
It is not just the Honda dealership that has enjoyed this bounce-back, our Shell filling station has also been enjoying rapid growth. Volumes are still only about two-thirds of normal, but we have now decided to return to 24 hour operation, with effect from 6.00am on Monday 20th July.
Don't forget that from Friday 24th July, the new regulations for wearing masks will come into force - so please ensure that you wear a mask whenever you visit our Trident Shop, regardless of whether you are paying for fuel or buying one of our scrummy coffees.
If you have forgotten your mask, don't worry - as we have them for sale from just £1.50!