Introduction of face masks at Trident Honda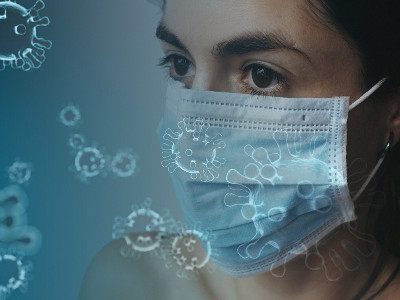 Please remember to wear a face mask when you visit Trident Honda!
Since 24th July it has been a requirement of the UK government for all customers to wear a face covering in shops and supermarkets, with fines of up to £100 for failing to comply.
This has caused some confusion for our customers, as to whether or not our Honda showroom and Shell filling station are shops. The legal advice that we have now been given is that the likelihood is that both premises are indeed classed as shops, at least for the purposes of these new rules.
Whilst the new regulations do not strictly apply to staff, we have also taken the decision that all our staff should wear face masks when in customer-facing areas and not protected by a 'sneeze screen', both as an additional protection for our customers and as a simple courtesy.
Christopher Roberts, our Finance & IT Director, explains:
Whilst no-one particularly wants to wear a mask, it has been lovely to see customers returning to Trident Honda, some of whom are venturing out of their homes for the first in months. The return of these customers is absolutely essential, not only to Trident Honda, but also to the wider economy. We need to do everything possible to help all of our customers feel safe and welcome, in these uncertain times.
If you forget to wear your face mask, then our staff will politely remind you. If you do not have one with you, then we do have a choice of disposable and re-usable masks available from our Shell filling station.
To discover what else to expect when you arrive at Trident Honda, please visit our Keeping you safe during the COVID-19 pandemic page.