The Old Forge, Ottershaw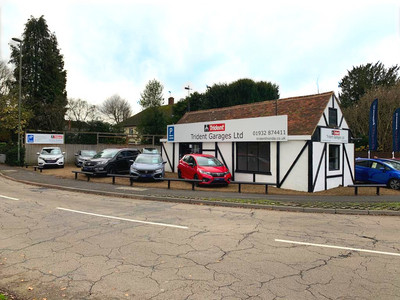 Trident Honda is delighted to announce that it took over the former Anvil Autos site, on Thursday 17th December 2020.
This historic site will give us a visible presence on the busy Otter roundabout, as well as providing us with much needed display space for our extensive selection of Honda Approved Used Cars. The workshop, once a blacksmith's (see History below), will be used for additional vehicle preparation space for our ever-busy Honda dealership.
Initially we plan to operate the site from our main Honda dealership, being just 100 metres up the Guildford Road, using a video doorbell and cameras to monitor the site, but this may well change once business picks up post-pandemic.
Our managing director, Richard Roberts, explains:
We are delighted to be taking over the old blacksmiths on the Otter roundabout. Trident Garages has been associated with Ottershaw ever since it was established in 1963, and it is perhaps only surprising that we are only just taking over this site after 57 years!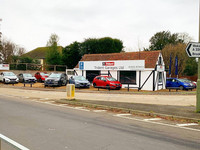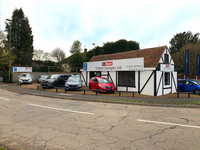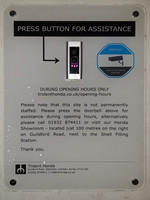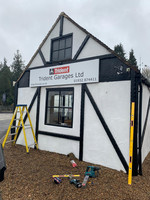 History
For more information on the history of Ottershaw, please visit Ottershaw Forum Village History.