Trident Shell closes for installation of new pumps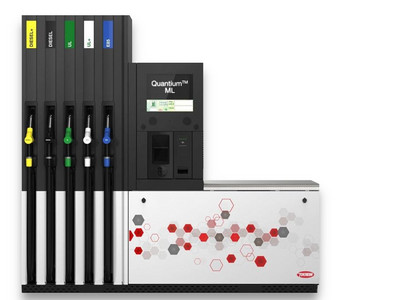 Trident Shell in Ottershaw has closed for fuel sales only, for up to two weeks, for the installation of new fuel dispensers (pumps).
Our Trident Shop and Honda dealership will remain open throughout.
The intention had been for us to continue serving fuel throughout the works, replacing each pump in turn. Unfortunately, this has now proven impossible, and we will now be closed for fuel sales for up-to two weeks.
Trident Shell has invested in four new state-of-the-art Tokheim Quantium 510M fuel dispensers with the latest 17" colour displays. We have also taken the opportunity of ensuring that all grades are available at all dispensers, for the convenience of our customers. The new dispensers will also support the ability to prepay for fuel at the till, as well as accept payment via the Shell Go+ app.
The 'Rolls Royce' of fuel dispensers, the Tokheim Quantium dispensers have been engineered to dispense fuel with outstanding precision and reliability. These high-performance models have been built with field-proven, high-quality components to stand the test of time.
The replacement of our fuel dispensers is the latest in a series of improvements at Trident Shell. These have included new tills and back-office systems, new flooring, new shop fittings, as well as new low-energy chillers. A new freezer has also been ordered, to enable us to extend our icecream and frozen food offering.
To follow our progress, please visit our webcam: