Our Fuel Stock Status and Webcam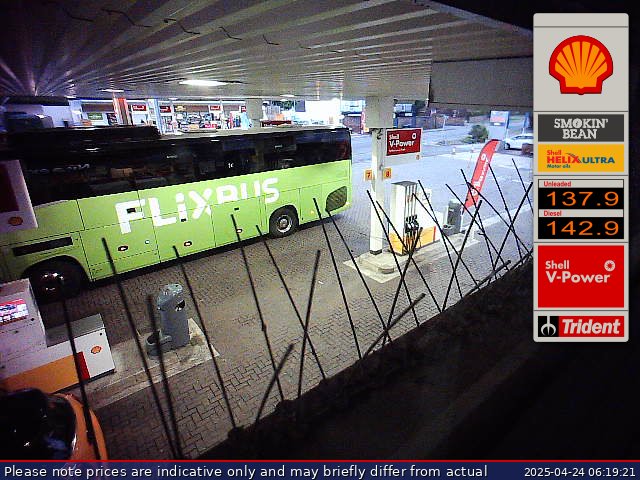 We would like to apologise to our Shell forecourt customers for our current fuel supply issues, owing to the recent fuel protests at the oil refineries.
For an up-to-date status of our fuel position, please see the chart below. You may also phone our forecourt on 01932 877215 followed by 1 for an automated fuel position, but please note that our staff do not know when we will be receiving our next delivery.
In case of possible queues, please see our webcam, which will update every 15 seconds.
Please note that the chart below requires a modern browser, and does not display in either Microsoft Internet Explorer or the legacy version of Microsoft Edge.