Our Fuel Stock Status and Webcam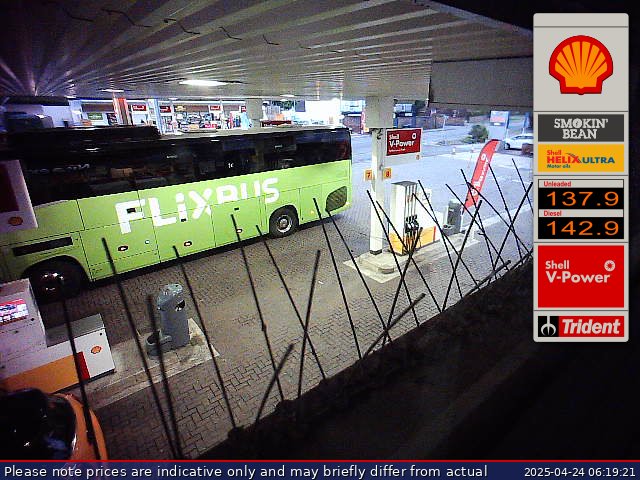 STATUS: Trident Shell is open for fuel and shop. Please see chart below for fuel stock information.
For an up-to-date status of our fuel stock position, please see the chart below. You may also phone our forecourt on 01932 877215 followed by 1 for an automated fuel position.
⚠ Please note that, whilst the fuel prices are updated automatically, there is no way of detecting the precise time that our pumps and pole-sign are updated. There will be short periods where the fuel pricing shown here is different from our actual pole-sign and pump prices. Please check our actual pole-sign and the price displayed on your fuel dispenser, before dispensing fuel.
In case of possible queues, please see our webcam, which will update every 4 seconds.
See also:
Please note that the chart below requires a modern browser, and does not display in either Microsoft Internet Explorer or the legacy version of Microsoft Edge.