Happy Christmas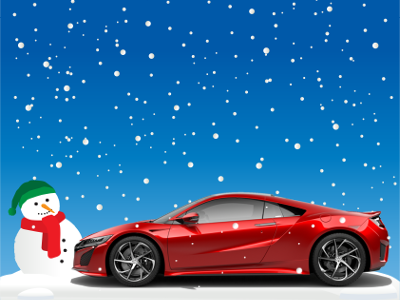 We would like to wish all our customers a very Happy Christmas, with best wishes for the year ahead.
The following information may be of use to you over the festive period:
A year of consolidation for Trident Honda
2016 has been a successful year for Trident Honda, with our Site Merger fully bedded-in and our team working wonderfully well together. We had also renovated our Ottershaw workshop in 2015 and this has proved hugely beneficial this year as we adjust to the increased volume of business from our Weybridge customers. Our new systems, which were also replaced in 2015, are working well and we've been able this year to start using those systems more fully, culminating in the replacement of our website and stocklist.
We're proud to support various charities and events, but most notably 2016 saw a new partnership with our sponsorship of the Egham Bowls Club, and our existing partnership with Woking & Sam Beare Hospices renewed.
Unfortunately 2016 was not all great news, as our customers and local residents suffered with constant road closures and traffic lights, as Affinity Water replaces the failing water main under Guildford Road and Brox Road. Whilst this was vital work, we would like to thank our customers for managing to get to us despite the difficulties!
Looking ahead to 2017
2017 looks to be an exciting year for Trident Honda, as we look forward to the launch of the new Civic 2017. The new Civic isn't just a new model, but it also heralds in the new and highly efficient 1 litre turbocharged i-VTEC unit, capable of producing 127ps, with vastly reduced emissions and greatly improved economy. The new Civic will also be offered with a 1.5 i-VTEC unit, producing 182ps, and of course the staggeringly economical and punchy 1.6 litre i-DTEC diesel.
Please visit our Honda Civic 2017 page for more information, including details of our forthcoming preview event.