Trident Honda apologises to customers for its phone problems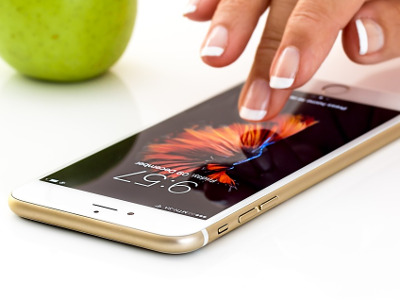 We would like to apologise for any difficulties you may have experienced in getting hold of Trident Honda by phone over the past month or so…
In February 2017 Trident Honda announced that, after 25 years with the same phone system, we had invested in a new modern phone system. This, it was believed, would improve our customer experience. It is fair to say that the new system did not live up to our expectations, but over the past month it has gone from being merely poor to being absolutely unacceptable.
What has gone wrong
Our main problem at the moment is that our phone system is abruptly terminating calls, sometimes after a very terse message and sometimes without warning. To prevent this from happening, we have implemented a three minute call queue for our receptionist, and the calls are then being routed manually. This does mean that it is taking longer than usual to deal with calls and as a result our customers are being kept waiting unnecessarily.
These problems began around six weeks ago, after our network provider updated their system. Unfortunately they did not proactively inform their customers of the issue, and it was only when one of our customers complained that we became aware of it. Since that time we have been waiting for a resolution, but they will only provide occasional scheduled updates on the issue and it seems clear that there will be no quick fix.
Our sincere apologies
Though these are very serious problems, as long as our call volumes are manageable then they do not impact greatly on our customers. Unfortunately Bracknell Honda closed their doors at the end of August and our call volumes have increased greatly as a result. Whilst we are delighted to welcome new customers, it has come at our usual September seasonal peak, and our service has suffered as a result.
We would like to offer all our customers, both existing, and those from Bracknell Honda, our sincerest apologies for these problems.
What we are doing about it
We have decided to terminate our phone contract early and change supplier. We have now agreed terms and expect to go live with the new system during November.
Our new provider is able to route calls via multiple networks and offer a 99.999% uptime. They have excellent customer reviews and we also have received a personal recommendation.
We will be taking the opportunity of redesigning our call routing, and will be discussing with our team on what has worked well with our current system, and what has not. If you would like to offer any feedback on our call handling, please do not hesitate to contact us:
Until we transfer to the new supplier, we are likely to continue having problems with our phone system. Once again - our sincere apologies, and thank you for your patience.
In the meantime, if you have any difficulty in contacting us by phone, then please do contact us on-line, or email us at reception@tridenthonda.co.uk.
Thank you.