Trident Honda resumes Sunday opening for Honda Sales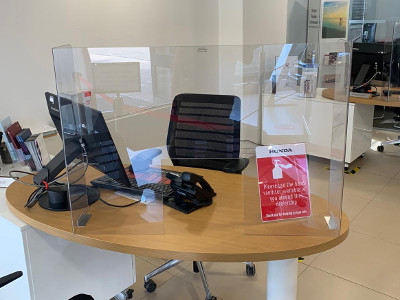 Trident Honda is delighted to announce that it will be re-opening its Honda Showroom on Sundays, between 10am and 4pm, with immediate effect.
Since our last update, we have seen strong demand for the new Honda Jazz and Jazz Crosstar, and huge interest in the stunning new Honda e. Better still, the Honda Summer Event has made our range even more affordable. As result, we have been able to return our final sales executive from furlough, and this was the last change needed to enable Sunday opening, and a return to our pre-COVID-19 Opening Hours.
We have also been able to bring back our showroom receptionists, to improve our telephone answering, and bring back our much-missed showroom coffee!
The 2021 Honda Jazz and Jazz Crosstar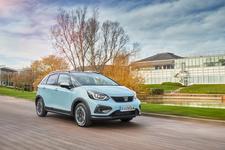 The all-new, all-hybrid, 2021 Honda Jazz really does appear to have captured the hearts of our customers, with a phenomenal level of early orders; but it is the Jazz Crosstar which has really stolen the show - with the majority of orders being for this new premium, SUV-like model. The Jazz Crosstar has a bolder front grille, black cladding around the wheel arches and stylish side sills, increased ride height, water-resistant upholstery and integrated roof rails, whilst still having Honda's fabulous Magic Seats™.
Introduction of face masks at Trident Honda
Trident Honda has recently introduced face masks as required by the UK Government, so please do remember your mask, but if you do forget - then we have a choice of disposable and re-usable masks available from our Trident Shop for just £1.50 and £2.99 respectively!
To discover what else to expect when you arrive at Trident Honda, please visit our Keeping you safe during the COVID-18 pandemic page.
Summer Savings from Honda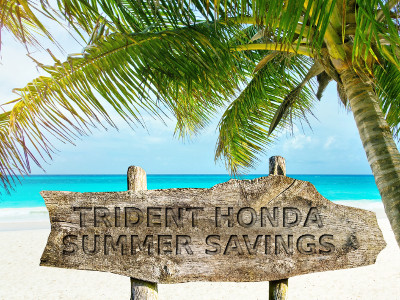 This month saw the introduction of the Honda Summer Event with up to £1,000 Summer Savings. For example, buy the Honda HR-V from just £169pm*, or the Honda CR-V Hybrid from just £249pm* - both huge reductions on last month.
* 5.9% APR Representative - please see individual offers for more details.
Trident Honda is authorised and regulated by the Financial Conduct Authority (FCA 309382) to act as a Credit Broker and not a lender. Credit provided by Honda Finance Europe PLC, trading as Honda Financial Services, authorised and regulated by the FCA (312541).